Bank Account Information you can pay by bank transfer between EFT or EFT. For all your questions about payment methods, you can get information from WhatsApp Customer Service.
Bank account information: VakıfBank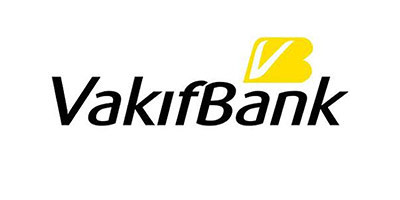 Account Number: 00158007306180375
IBAN No: TR39 0001 5001 5800 7306 1803 75
Orhan İmik and Ayla Serap Tortum Ordinary Partnership
Bank account information: Garanti Bank
What is Money Order?
Money transfer has an important position among money transfer methods. The remittance, which is among the normal payment systems used for a long time, can be realized within a certain amount of deductions.
Remittance means that the money deposited by the sender is paid to a person pointed to as the recipient, processed into a postal check or paid to a third party or to whom the postal check account has indicated as a recipient.
The instruction to pay the transfer fee to the displayed recipient is carried out electronically by the institutions. More than one receiver and sender cannot be displayed in a transfer order. However, the existence of more than one name in the order of partnership and similar legal entity titles and intermediary addressed remittance consisting of more than one real person name does not constitute a contradiction to this provision.
What is EFT?
EFT, which stands for Electronic Funds Transfer, is used in transfer transactions between different banks. As an example, you want to transfer money from your account in bank X to an account in bank Y. In this case, you have to carry out the transactions with EFT.
For transactions with EFT, it is only possible between certain hours. EFT transfer times vary according to banks' procedures and operating systems. But in general, EFT transactions start at 08:00 in the morning and end at 17:30 when bank hours expire.
What are the Differences Between Money Order and EFT?
The most important difference is the bank. We do transactions on different banks in EFT, while making transactions through the same bank in the transfer transaction. This will determine the duration of our transaction. While we need to wait for the working hours of the banks in EFT, we can carry out the transfer transactions at any time.
EFT is defined as a method that you can transfer your money from one account to another among different banks. EFT, which is the money exchange that originally took place between different banking institutions; It is used as an acronym for "Electronic Funds Transfer (EFT)". The transfer process is defined as the transfer of money between different branches of the same bank or between different accounts in the same branch. In other words, both methods allow you to send money from one account to another, differing only in whether the money is sent to a different bank.
In money order transactions, your money is exchanged between your bank's accounts. In other words, you can send money to a person or institution that uses the same bank as you, quickly and easily by money order. The money order can be made by specifying the recipient's account number or IBAN number, along with the name and surname. Similarly, EFT transactions can be made by writing the name of the recipient or institution, bank branch and account number, or by specifying the recipient's name and surname and IBAN number.
You can refer to the payment options page for different payment methods.