FREQUENTLY ASKES QUESTIONS
---
FAQ you can find answers to frequently asked questions below. For all your other questions, you can reach us through our communication channels.

Shipping

Payment
Our Bank Account Information
Vakıfbank Account Information
---
Account name: Orhan İMİK
Bank Branch Name: Vakıfbank Beşyüzevler İstanbul Şubesi
IBAN No: TR54 0001 5001 5800 7302 9338 06
Benefits of using Virtual POS:
It is the most effective and secure payment method for internet shopping.
Retail (B2C – from company to customer) increases between 35-40%.
It enables the business to save its marketing area from a narrow region and city, to have a widespread network throughout the country, and even to increase its export opportunities.
It provides a great added value to the business in terms of image, promotion and competitiveness. It allows shopping in a much shorter time than the face-to-face sales process.
Electronic transactions are completed in a short time, saving time. This increases customer satisfaction and provides continuity.
What is Virtual Pos?
One of the keys to electronic commerce is the systems called "Virtual POS". When it comes to payment over the web, virtual POSs come into play. The form of POS (Point of sale – payment point) devices and systems that we use in classical shopping, which allows shopping on websites, is called virtual POS -VPOS (Virtual point of sale).
In short, we can also call this POS adapted to the Internet. An online payment system and infrastructure are established between the virtual POS and the buyer-seller or seller-supplier. The system is basically based on the transfer of the money, which is the price of the product or service purchased, to the bank's own bank account from the account of the buyer who entered the information on the company's website in the bank or credit institutions.
Implementing this system is extremely easy and effortless. A company that intends to market its products and services over the web is required to sign a merchant and e-commerce contracts with a bank with a commercial account, and then install the bank's VPOS software on its website.
Virtual POS is very safe in functioning. All transactions are carried out digitally during this process. It is very difficult to solve digital signature and digitally certified input-output processes based on security systems SSL 128 bit encryption algorithm. For this reason, the security hazard (especially nowadays) that you will experience in a classical shopping is many times higher.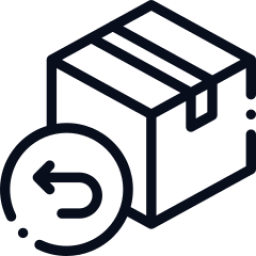 Returns

General